Large Sand Dollar Slide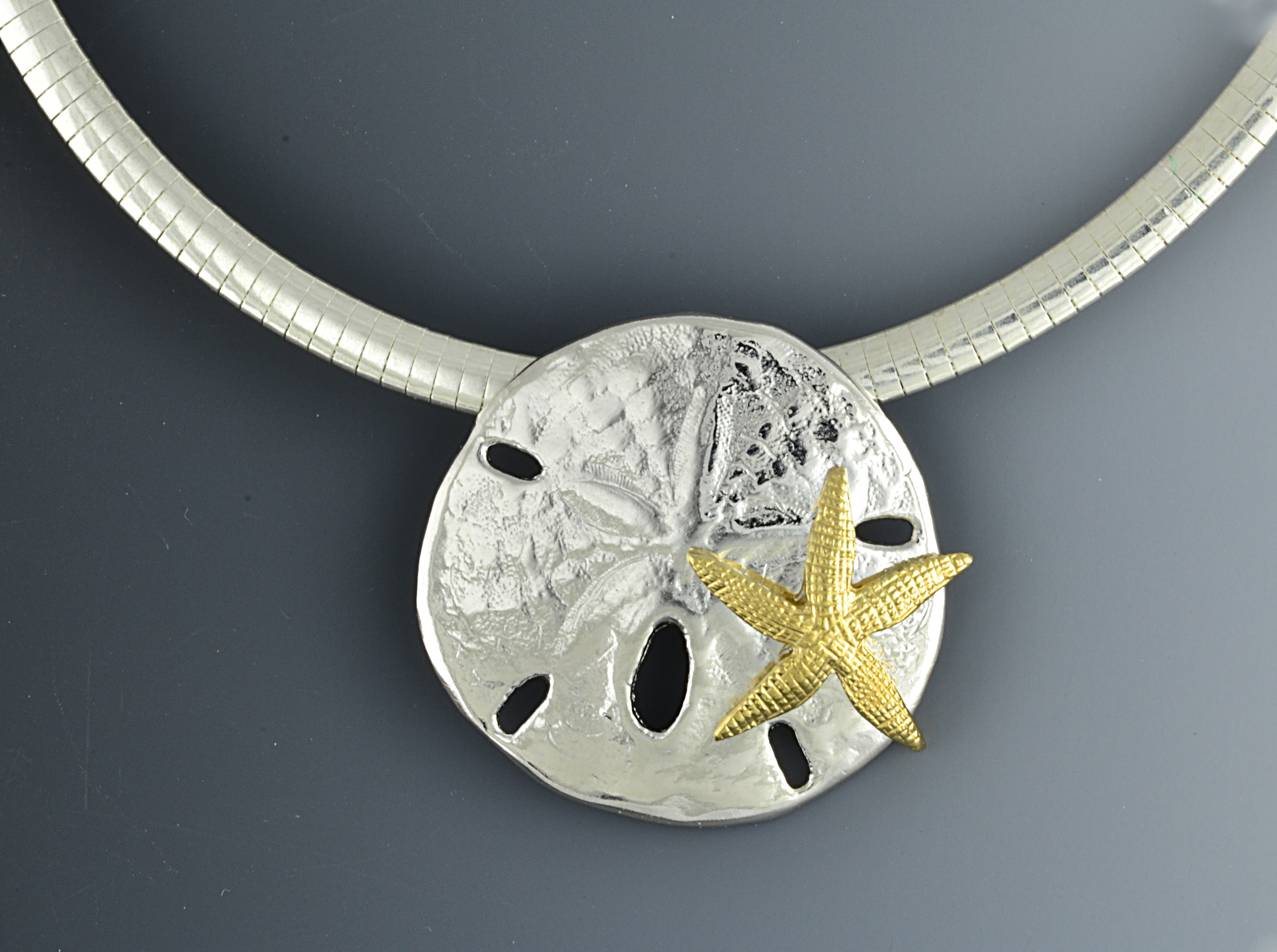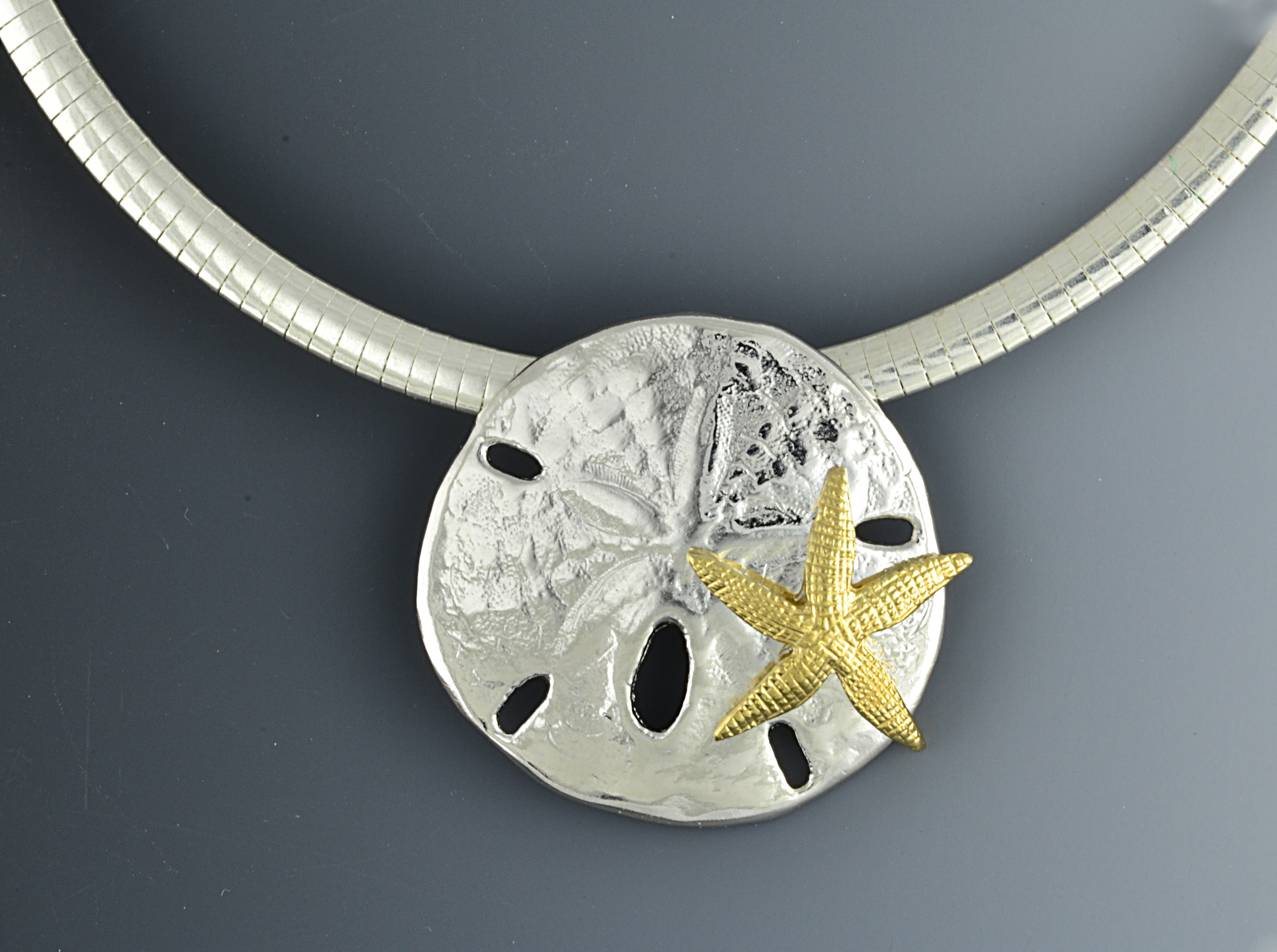 Large Sand Dollar Slide
Features:
Lots of detail, from a real sand dollar found in Florida.
About 1.25 in in diameter
Available in sterling silver, rhodium plated (to protect again tarnishing) over sterling, and rhodium plated with a 14K gold plated starfish.
Large hidden bail that will fit a large chain or omega (6mm+).
All pieces are handcrafted by Hillary & Nick and may take 1-2 weeks from the time you place your order until shipment.