Large 3 Shell Triangle Slide with Gemstone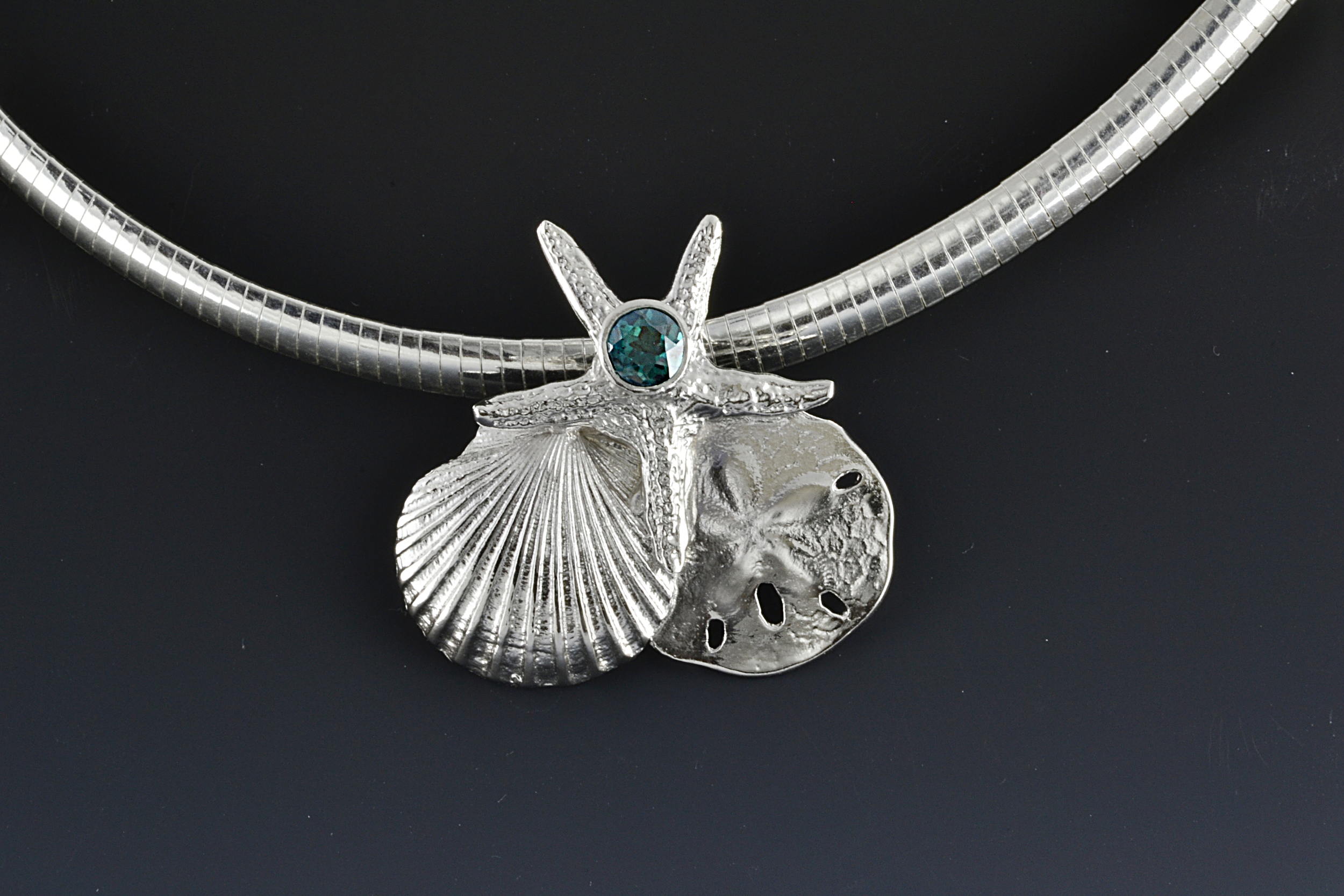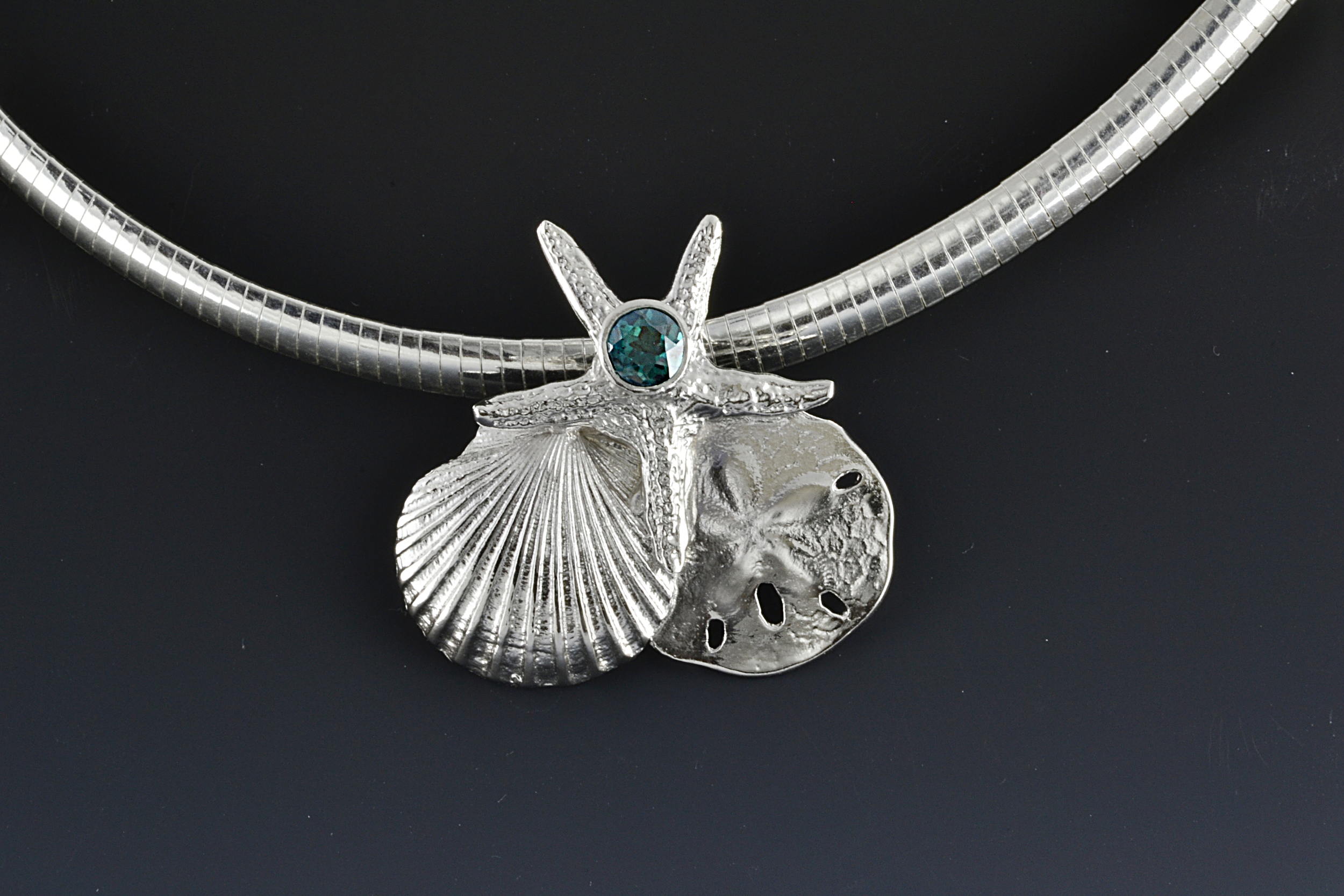 Large 3 Shell Triangle Slide with Gemstone
Features:
Impression of real starfish, sand dollar, and scallop shells.

About 1.5 in. by 1.5 in.

Available with a 6mm bezel set London blue topaz or Green Topaz in sterling silver with rhodium.

Large single hidden bail which can accommodate a variety of chains.
All pieces are handcrafted by Hillary & Nick and may take 1-2 weeks from the time you place your order until shipment.